Welcome to Aurada Yarn Store.
We offer you a huge selection of yarns, supplies, patterns for knitters, crocheters, weavers at Unbeatable prices, High Quality and Fast Shipping anywhere in the world!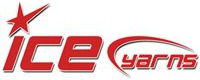 ICE Yarns is one of the best hand knitting yarn brands in the world and one of the leading brands of wool sold online with more than 4000 references. Our wool yarns are produced for GSC Tekstil, the leading fancy yarn manufacturers in Turkey.
ICE yarns are human and environment friendly and comply with international human health standards. ICE yarns is one of the top quality wool yarns served to the whole world.